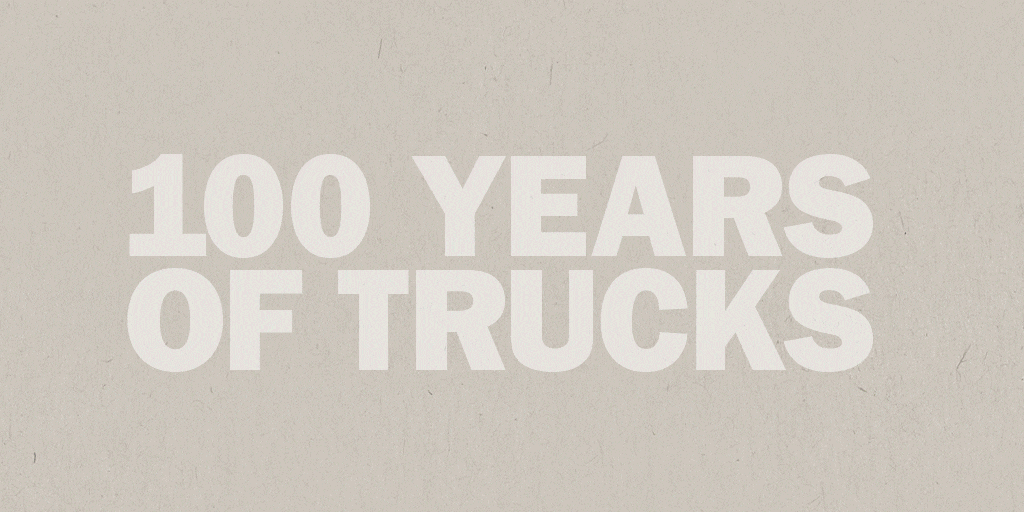 In 1917 Ford changed the game by introducing its very first truck, the Ford TT! Over the past 100 years the Ford truck has continued to evolve and revolutionize the truck industry. But as a nice Throwback Thursday, I decided to walk down memory lane and show you each truck.
1917: The Classic Ford TT- Ford really stepped their game up when deciding to manufacture this truck. Although it may look a lot smaller that today's Ford's, it definitely had some force behind it! This classic Truck had a cargo rated capacity of one ton, that's as much as today's F-350!!
1925: Ford Pickup- Ford released their first real pick-up truck which kind of makes this truck the Grandpa of the F-150. Ford sold around 34,000 of these for only about $300. Yes, you read that right!!! If you add today's inflation in that makes it close to $4,000. I don't know about y'all but I would love to pay $4,000 for a new truck these days!
1948: Start of the F-Series- After the war Ford came out with another truck; this marked the beginning of the F-Series. Their numbers just depended on both their size, and their cargo capacity. Ford named them F-1 through F-8.
1953: Triple Digit's- During this year Ford decided to switch things up a little. They switched, to the now well know, F-100, F-250, and F-350.
1965: I-beam Suspension- Ford decided to they needed to make their ride quality on their truck more appreciable, with this they introduced the I-beam suspension. This allowed the truck to handle the tough work, and still let the front wheels move independently.
1975: The F-150- The classic F-150 was given its name because it weighed, with cargo included, 6,050. The more light weight F-100 only weighed 6,000.
1993: Ford F-150 Lightning- Ford introduced its first factory built, high performance sports truck! This truck had the same horsepower engine as the Ford Mustang Cobra.
2011: EcoBoost- The turbo-charged EcoBoost engine was brought out during this year. This allowed the EcoBoost to produce more power than the V8 engine. Which meant people shockingly started choosing the V6 trucks over the V8's.
Current: Aluminum Body- The new versions of the F-150 are now made with aluminum compared to the steel. This makes for about a 700 pound weight difference between the two, making the new lighter bodied F-150's more fuel-efficient!